Space is limited – Don't miss out on our most popular course!
This course is intended for performance auditors at all levels. It is for professionals who want to hone their skills in writing more clearly to achieve greater impact. Workshop participants will learn how to write and organize audit findings so they will have maximum impact and be accessible to a broader audience.
DATE: February 18 & 19, 2020 | LOCATION: Ottawa, ON | SPECIAL PRICE: $899.00 + tax
Instructor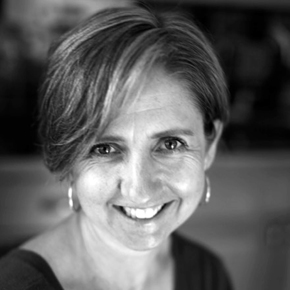 SARAH MACFADYEN
Canadian Audit and Accountability Foundation Associate
Lecturer at Carleton University's School of Journalism, Communication Consultant and Former CBC Radio Producer
Description
The course includes individual and group exercises, lectures, and presentations all tailored to meet your office's needs. This newly redesigned course will teach you:
the principles of effective writing;
how to prioritize information;
how to synthesize data;
appropriate use of charts, tables, and photos;
effective use of tone;
how to review and edit;
how to write effective summaries;
how to craft messages; and
how to write recommendations.
Click here to access the complete course overview.
What people are saying
"Best workshop I've ever taken. Nice work."
"Really enjoyed workshop and thought instructor was really good at conveying principles on how to improve my writing."
"I like the fact that the main instructor was not an auditor. It brought another perspective and highlighted the differences between the audit world and other professions."
"Having an instructor who is not an auditor is a great plus. Getting journalists' side of things is a benefit to us as auditors."
"Great workshop! Looking forward to practicing what I learned. Thank you!"
---
---
Course Information
This 2-day course will run from 9am-5pm each day. Lunch will also be provided.
Course Location
Canadian Audit and Accountability Foundation
1505 Laperriere Ave. Suite 100
Ottawa, ON K1Z 7T1
Cancellation and Other Policies
The Canadian Audit and Accountability Foundation may cancel the course at any time and shall not be responsible for any expenses incurred by participant (travel, hotels etc) therefore arrangements should be made that allow for cancellation by participant without fee (ie non-refundable flights)

Course fees must be paid before the beginning of the course

Cancellation 30 days before 1st day of course – 50% fee will be charged
Cancellation 10 days before 1st day of course – 15% fee will be charged

No refunds if cancellation made less than 10 days before course begins

Replacements will be accepted for attendance at same course as registered for originally