Auditing the Efficiency of Application Processes for Government Programs or Licences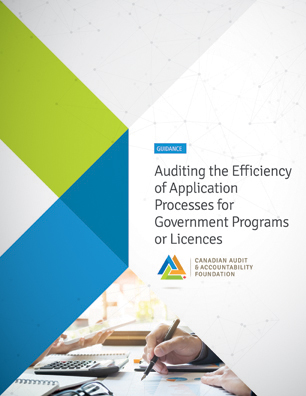 This Applied Guide is a companion to the Practice Guide to Auditing Efficiency. It is a sample application of the Practice Guide to a common function in government: processing applications for licences or programs. The Applied Guide's purpose of is to provide guidance to auditors on how to apply the concepts presented in the Practice Guide to a specific audit topic.
This Applied Guide will be most valuable to auditors who are planning an audit of the efficiency of the process for applying for a government licence or program because it provides relevant examples of issues, objectives, criteria, and audit procedures.
This Applied Guide includes of the following sections: