Selecting an Audit Topic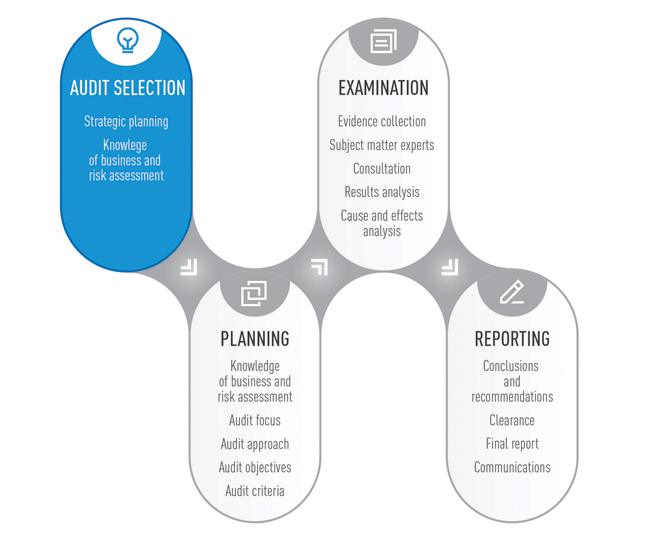 The first step in the audit process is to select an audit topic. Because of resource constraints, audit offices, both internal and external, are not able to audit every aspect of government. Neither is it cost-effective—or even necessary—to try. The goal is to select the right topics at the right time in order to maximize the audit office's impact and contribution to better public sector management.
The approach to long-term audit planning varies from office to office. For example, there can be differences in how formalized the approach is, who is involved, what selection criteria are used, and the length of the planning horizon.
That said, office planning approaches typically involve consideration of risk and significance, the office's mandate and its strategic goals, the timing of the audit cycle, results from prior audits, auditability, and political and media interest. Many of these same factors are also considered when undertaking detailed planning and scoping for a specific audit.
When assessing different entities and programs to select a topic for an audit of efficiency, auditors should also consider the following questions: