Focus On Efficiency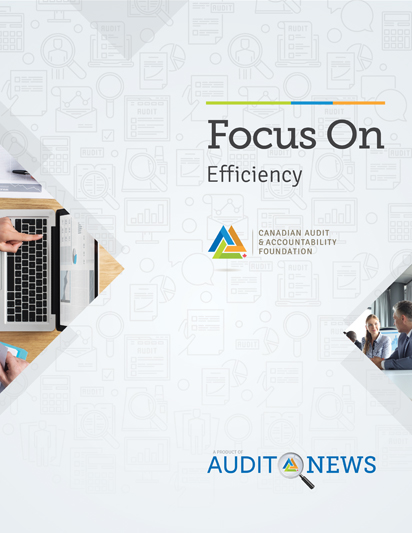 Efficiency is about making the most out of available resources or getting the most, in term of quality and quantity, from the inputs. Put another way, efficiency means optimizing the use of resources to achieve a given outcome.
Streamlining systems and processes, using new technology, introducing innovative management approaches and reducing waste are all ways of making a more efficient use of resources. In turn, more efficient systems and practices can generate savings that free up funds that can be better used to strengthen priority areas like health care and education.
In the current context of slow economic growth and rising public deficits, more emphasis has been placed on the efficiency of the public sector in recent years. Both governments and citizens want to remove "the waste in the system" and to improve the delivery of public services while keeping their cost under control. As a result of these pressures, many government are developing and implementing wide-ranging efficiency savings programs to fight deficits and rising program costs.
Auditing efficiency is a critical part of the value-for-money mandate of many legislative audit offices, public sector internal auditors, and private sector firms engaged in public sector auditing. In the current economic context, the mandate to audit efficiency is especially important. Audits of efficiency and of efficiency savings programs have the potential to make a significant contribution to efficient government at all levels.
This Focus On issue includes:
A list of selected audits of efficiency that have been released in the previous five years and compiled in the Audit News Database.
A summary of each selected audit that includes information on audit objective(s), scope, criteria, findings and recommendations.
An analysis of the main audit areas covered by selected audits in the past five years. For each area, a short summary is presented and examples of objectives, scope, criteria, sources of evidence, findings and recommendations are provided.
Web links to full audit reports and guidance documents referenced in the issue.