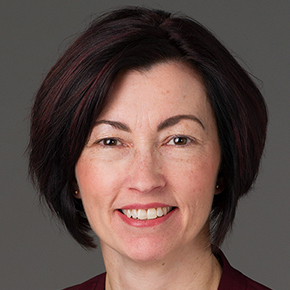 Evangeline Colman-Sadd,
CPA, CA
Auditor General of Halifax Regional Municipality
Evangeline Colman-Sadd was appointed Auditor General of Halifax Regional Municipality in 2016 for a seven-year term.
Prior to her appointment, Evangeline spent 22 years at the Office of the Auditor General of Nova Scotia in performance and financial audit. She held various roles in the Office, including Assistant Auditor General for Performance Audit.
Evangeline has been involved in work of the Canadian Council of Legislative Auditors and served as a member of the CICA PSAB Task Force on Assets, Contingent Assets, and Contractual Rights. She has volunteered with various committees with CPA Nova Scotia (formerly ICANS), as well as in her community with a number of sports teams.
Evangeline grew up in Branch, Newfoundland and Labrador. She graduated from Memorial University of Newfoundland with a Bachelor of Arts in Economics and went on to obtain her CPA, CA designation.
She currently lives in Lawrencetown, Nova Scotia and is married with three children.